Windows
---
CoolCalc automatically creates a "medium" window distribution for each new wall or map trace which represents the average glass to wall area of a typical home. Default window settings include medium internal shading and bug screen on windows that open but you can always fine tune those defaults by editing individual windows.
The "wall" information form includes a dropdown for window area with options "none - low - medium - high" which should be quite representative in most situations but if you prefer to enter actual measurements on each window you can enter the windows manually.
Note: When using text data source you must save the walls first before the "edit wall" icon becomes visible. We are working on improving this aspect of the user interface in a future release. If you plan to manually enter window sizes we recommend that you create the walls with window area "None". Once the wall data has been saved you will be able to enter detailed window info.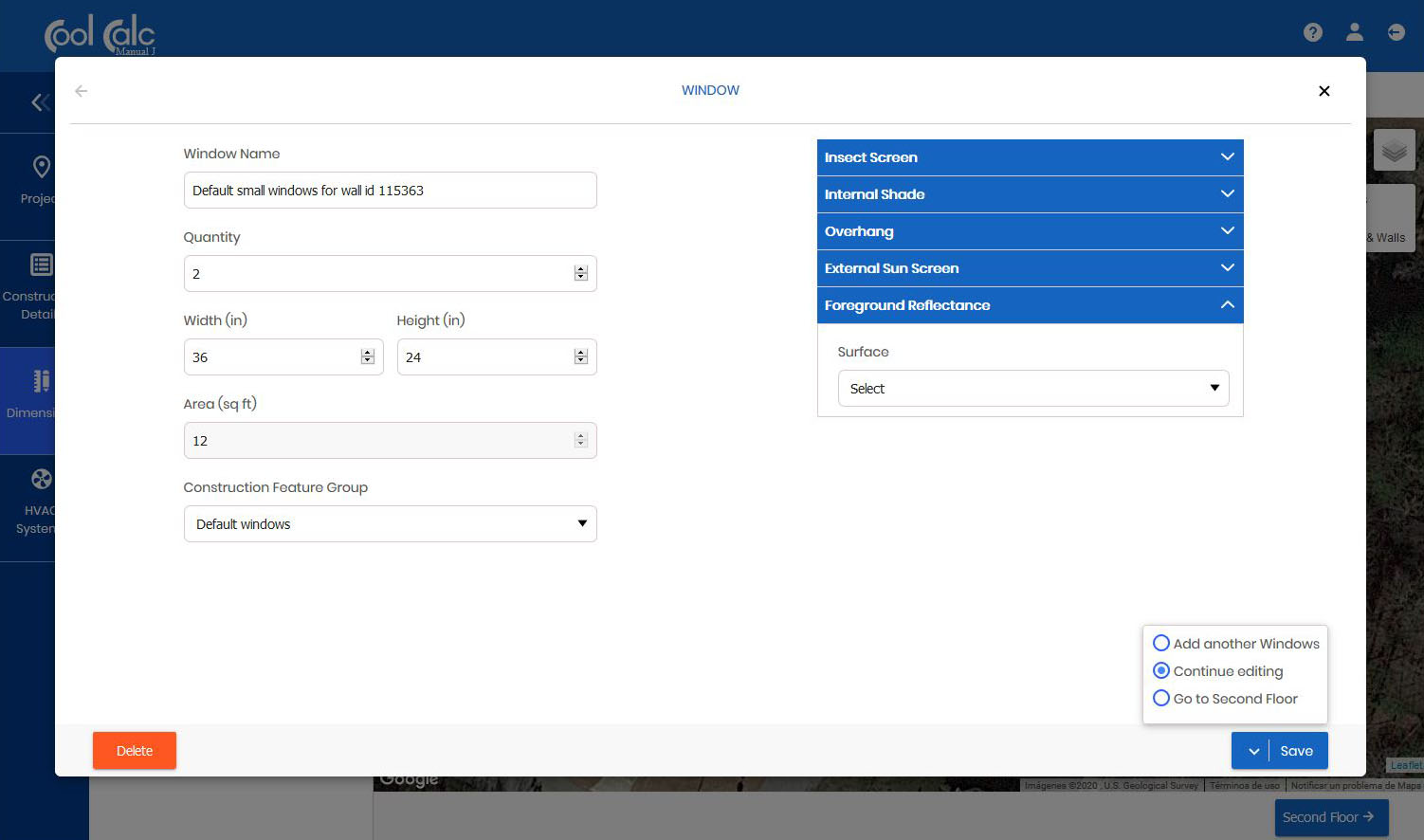 ---